The 2022 edition of the Mauritius Expat Guide
Want to live in Mauritius? Don't miss out on the new and attractive residency packages
Over the last 15 years, Mauritius has welcomed expatriates willing to work and live in the country. As the Chief Executive Officer of the Economic Development Board, it gives me immense pleasure to be associated with this publication which provides you with a 360-degree view of the different residency schemes in Mauritius and the routes to achieving your dreams and to enjoy a relaxed work-life balance in an idyllic destination inspiring creativity and productivity.
Mauritius is not only blessed with the required attributes for investors to do business and professionals to work but has also become the nesting place for retirees looking for a peaceful retirement.  Over the years, we have consolidated and readjusted our 'Work-Live-Play' packages to meet the aspirations of the business community and those on the lookout for a peaceful retirement.
Foreigners with a minimum investment of USD 50,000 can benefit from a Ten-Year Occupation Permit, which is a combined work and residence permit, together with residence permits for dependents. Self-employed professionals can aspire to a similar Ten-Year Occupation Permit by investing only USD 35,000. Non-citizen Professionals can now obtain an Occupation Permit valid for up to ten years. We offer schemes for young professionals studying in the country, as well as for innovators.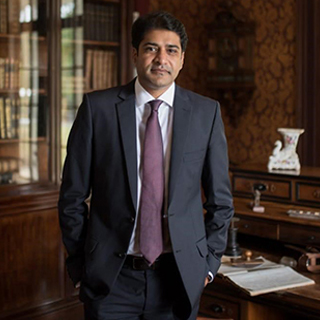 More than ever, Mauritius is gearing up to welcome, provide for and entertain retirees looking to enjoy this golden period of their lives. Development of luxurious retirement homes and villages is fast growing and attracting people from around the world to retire in a safe haven. You can aspire to retire in Mauritius with a monthly transfer of USD 1,500 or by simply acquiring a residential property in one of the luxurious retirement developments under the Property Development Scheme. Developers also offer the opportunity to acquire life rights.
We also offer to Occupation Permit holders and those with residence permits as retirees, the exciting opportunity to transition to a Twenty-Year Permanent Residence Permit, upon satisfying certain conditions. The guide provides you with all the details on this scheme.
In addition, Mauritius offers residency opportunities to non-citizens through the acquisition of residential properties, worth USD 375,000 in real estate developments under approved schemes.
This publication also takes you through one of our latest offers: the Premium Visa. This visa, introduced in November last year, is very famous among digital nomads. It is a One-Year   renewable visa which targets professionals wishing to work remotely for their overseas businesses from Mauritius. Within less than a year, over 1,250 applications have been processed and more than 800 approved.
We are on the path of further improving our product offerings and we invite you to visit our dedicated website on residency (www.residency.mu) to register and receiving more frequent updates.
I invite you to delve into this guide for more detailed information and I wish to reiterate my appreciation for this wonderful collaboration with Expat.com.