RESIDENCY BY PROPERTY ACQUISITION
Smart City Scheme
The Smart Cities, revolving around the work, life and play concept, are large-scale mixed-use developments in cosmopolitan conurbations with smart technology and pioneering innovation at their core. residential estates are embedded within an integrated masterplan fostering a sustainable and happier lifestyle with ample space and opportunities for innovation driven businesses and multiple leisure amenities, while living next door.
A non-citizen can acquire a residential unit, being a townhouse, villa, apartment, penthouse, or a duplex within any of the smart cities.
Also, non-citizen holders of residence permits, occupation permits or permanent residence permits can acquire a plot of serviced land of an extent of 2,100 m2 for the purpose of building a residence, in a residential development located in a smart city, approved by the EDB. The acquisition has to be made not later than 30 June 2022.
If the acquisition of the residential property is made at a minimum of USD 375,000, the non-citizen is eligible for a residence permit.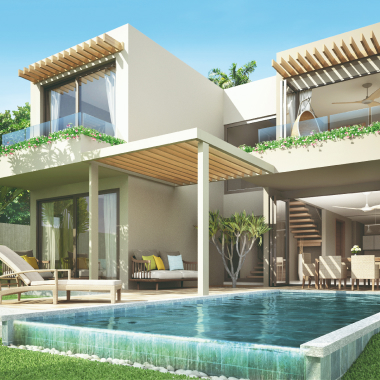 Projects approved by the Economic Development Board include
Smart City Certificate Holders:
Savannah Smart City Ltd
Cap Tamarin Smart City
Uniciti (Medine Smart City)
Moka City Ltd
Saint Felix Smart City Ltd
Jin Fei Smart City
Beau Plan Smart City
Mon Choisy Smart City
Hermes Properties Ltd
Azuri Smart City Company Ltd
Yihai Investment Ltd
Royal St Louis Development Ltd
New Montebello Development Ltd
Cote D'or Data Technology Park
Ferney Development Ltd
Holders of Letter of Intent: