Mauritius: The perfect destination to fulfil your retirement dream
Are you looking to graduate to the next stage of your life and retire in one of the most gorgeous and peaceful islands in the world? Are you considering spending your golden years away from the city's hustle and bustle, snowy, busy and crowded spaces and settle down in the midst of a harmonious environment where mountains and valleys meet the turquoise lagoons? If you are 50 years old and above and looking to retire abroad without compromising home comforts or quality healthcare, look no further, Mauritius is the best place to retire right now.
Located in the southwest of the Indian Ocean, slightly above the tropic of Capricorn, Mauritius island has been capturing the attention of global travellers for decades due to its atypical flora and fauna blended with a peaceful co-existence of its people originating from different cultural backgrounds. Traditionally known as an island for inquisitive travellers and tourism for decades, the Government of Mauritius is opening up the island to the global community in a post pandemic context seeking to retire in a serene and modern setting.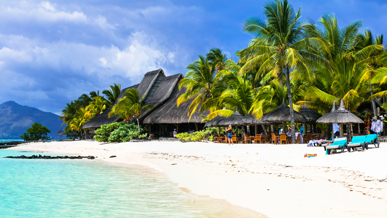 As such, in the National Budget 2021 – 2022, the Government of Mauritius made provision to reinforce the positioning of the Silver Economy segment as a prime economic pillar, notably by setting a target to attract 50,000 non – citizens retirees in Mauritius. To achieve this ambitious target, the Government of Mauritius has put in place enticing incentives in view to attract retirees.
Thus, Mauritius offers three main cost – effective routes for non – citizens who are 50 years and above to fulfil their dreams as a retiree:
Get a 10-year Retired Residence Permit: With a monthly expenditure of only 1,500 USD or an aggregate of USD 18,000 per year in Mauritius, a non – citizen and his or her dependents is entitled to a residence permit to live in Mauritius for 10 years. This retirement residence permit is renewable.
Residency by Acquisition: Through this second route, non-citizen retirees are eligible to acquire a house, villa or apartment in a Property Development Scheme for Senior Living at no minimum price. The PDS for Senior Living caters for retired non-citizens adults aged 50+ who are looking to live independently in a peer environment, and provide facilities for recreation and socialising, including a clubhouse, health club or gym, facility management services, focused on the needs of the elderly. Retired non – citizens can also explore the numerous opportunities for the acquisition of a residential property (house, villa or a ground +2 apartment) under the conventional Property Development Scheme or Smart City Scheme for the minimum price of USD 375, 000.
Premium Visa Scheme: Through this scheme, citizens from over 110 countries can come to Mauritius as a long stay tourist, retiree or professional with his/her family to reside or work remotely from Mauritius. The Premium Visa scheme allows foreign nationals to stay in Mauritius for a period exceeding 6 months up to 1 year with an option to renew.
In addition to the above, Mauritius has a long-standing track record of attracting the international community to its shores with conventional attributes notably its global connectivity, innovative and state of the art technological infrastructure, diversified economy, dynamic business regime, political stability, and safe environment.
In the latest ranking published by Le Figaro, Mauritius was recognized as the 4th best country in the world to retire and has been acknowledged as one of the safest countries for digital nomads in 2022 by KAYAK's Work from Wherever Index. These endorsements by reputed indices bear testimony of the wide array of advantages that exist for foreigners/retirees to enjoy a relaxed work- life balance or retirement in Mauritius.
Over and above the geographical beauty, well preserved coastline and blend of cultures, Mauritius has over the years established a solid reputation to uphold the key attributes and value propositions attracting foreigners to come visit, live, play and retire in Mauritius.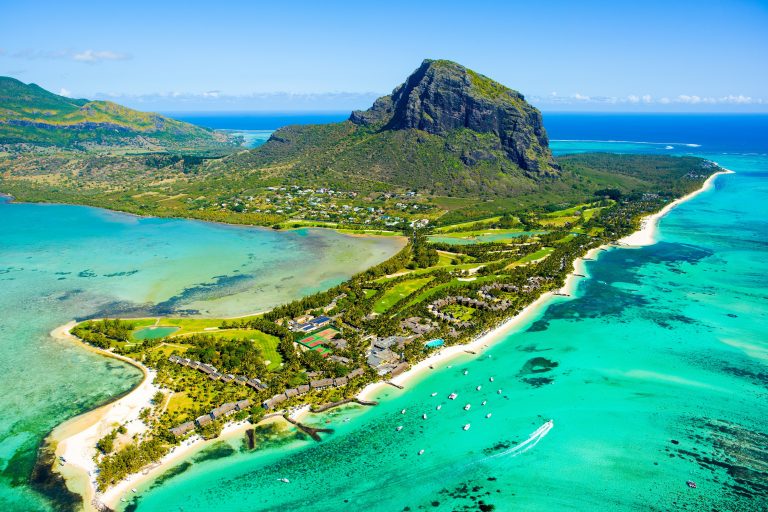 Advanced Healthcare System
For any senior citizen, healthcare and maintaining physical wellness is key. Mauritius offers a vast choice of medical and emergency health facilities, including public and private hospitals. It is also noteworthy that the medical sector has upscaled its services and offerings, whereby Mauritius is now recognised as a prime destination for medical tourism.


Political And Social Stability
Mauritius holds a strong reputation as being a peaceful nation with low crime rates. In Mauritius, civil unrest is uncommon and national elections are held every five years and the country is recognised as a secure and safe jurisdiction. International accolades such as the Global Peace Index 2021, World Happiness Report 2021, and the Mo Ibrahim Index on Good Governance have ranked Mauritius first in Africa for its commitment towards safety, happiness, and good governance principles for the well being of its citizens.
Estate planning
Retirees looking for a conducive environment with regard to estate planning when considering a country to retire, Mauritius is the right choice. Mauritius offers the ideal solution for the continuation of wealth. For instance, Mauritian trust and foundations offer several advantages for asset protection, tax planning and the preservation of wealth.


Taxation
Mauritius has no tax on wealth, inheritance, dividends, and capital gains. The taxation regime is progressive from 10 to 15%. Income derived by a retired person or spouse or common law partner outside Mauritius for the past 5 years is exempted from income tax.
To conclude, Mauritius is one of the most breath-taking and exceptional destinations in the world and has inspired people for decades. The exotic island has always enchanted global travellers and is now opening up to welcome senior citizens around the world. Retiring under the tropical sun of Mauritius and experiencing the island lifestyle might seem like a dream, but dreams do come true if you make the right decision. Whatever your dreams are, Mauritius just might be the place for you to retire.
We are ready to welcome you!
To learn more about retire in Mauritius, visit our website: www.myretirement.mu
Or Get in touch with us:
Email: silvereconomy@edbmauritius.org
Phone: 203 38 00 or WhatsApp +230 5250 9103
The Economic Development Board (EDB) is the Government of Mauritius statutory agency mandated to promote the Mauritius destination.