L'île Maurice, l'une des plus belles îles du monde, a introduit un nouveau type de visa, le Premium Travel Visa, valable pour une période d'un an, avec une option de renouvellement, afin d'accueillir les voyageurs étrangers qui souhaiteraient prolonger leur sentiment de bien-être découlant de la magnifique mer bleu turquoise avec ses plages au sable soyeux, ses lagons tropicaux, ses espaces verts en abondance, et la convivialité et la cordialité des habitants, le tout dans une destination COVID-safe.

L'expérience de la beauté naturelle et d'un mode de vie équilibré que l'on ne pouvait rencontrer que lors des vacances exceptionnelles est désormais accessible dans le cadre du Premium Travel Visa à tout non-ressortissant qui a l'intention de séjourner à Maurice pour une période maximale d'un an en tant que touriste, retraité ou professionnel, souhaitant être accompagné par sa famille et d'exercer professionnellement depuis l'Ile Maurice.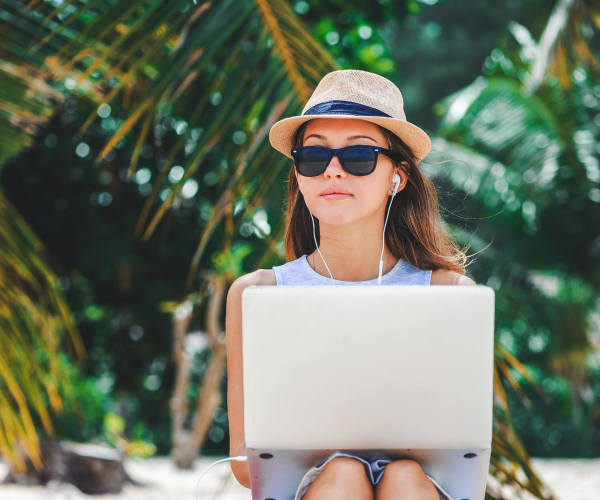 Pour être éligible pour un Premium Visa, les visiteurs intéressés doivent produire une attestation de leurs projets de long séjour et une assurance de voyage et médicale qui couvrirait la période initiale du séjour. Les critères suivants sont aussi exigés :
les visiteurs ne doivent pas intervenir sur le marché du travail mauricien ;
le lieu principal d'activité et la source de revenus et de bénéfices doivent être en dehors de l'île Maurice ;
Preuve documentaires à l'appui de la demande, telles que le but de la visite, l'hébergement, etc. ;
Autres exigences de base en matière d'immigration
Les étapes faciles pour obtenir votre
Premium Visa
Applying for an Occupation Permit or a Residence Permit by Retirees on the National E-Licensing System (NELS) is free of charge. In addition, the Economic Development Board does not charge any fees for processing of applications for these permits. Only successful applicants are required to pay the statutory permit fees, as prescribed by law, to the Government of Mauritius.
Contactez l'EDB sur le
+230 2033800 ou transmettez votre requête ci-dessous :